This week's musing hosted by
MizB
asks…
Do you need to have your owned books out where you can see them, or are you okay with them being stored away?
I like displaying my unread books where I can see them. I would never store my unread books away. I am not a re-reader of books, but I still have a bookcase where I store the books I have read. It is a smaller bookcase, however when it starts to overflow, I go through the books and donate some to the library, and others I tell my neighbor to see if there are any she wants. After that they either remain on the bookcase, or I will be storing them in my camper to share with my daughters when I visit them. So my unread books are on my bookshelves where I can see them, otherwise I would forget what I have on the TBR pile.
Do you display your books or are you okay with them being stored away?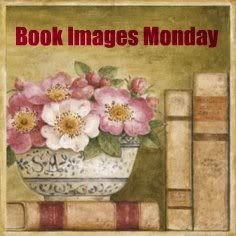 Don't you love this picture?
I was drawn to it immediately. It was taken by my husband's Great Uncle Leo J. Beachy in the early 1900s. He was the local photographer back then.
I'd love for you to participate in Bookish Images Monday, hosted by Cindy at Cindy' Book Club.
Remember, you do NOT have to post a ton of images--one will be fine if that's all you want to do!
(I just tend to go a little crazy.)
They can just be

interesting

or

pretty book covers

if you want. Or just

pictures of books, bookcases, libraries or bookstores.

Or they can be

humorous

, or

vintage

, or related to

movies based on books

. They just need to be book-related in some way.