As a book blogger, does reading others' blogs spark ideas for what to write on your own?
I like reading other book bloggers blogs, but whether it sparks ideas for what I will write on my blog, I don't know. Let me think about it for a few minutes...........
Since I mostly stick to a few book reviews and memes, I guess I will say, yes, other bloggers do spark ideas for what I write. I would not be playing along with this meme, if it hadn't sparked my interest, or any of the other memes I play along with. As far as writing book reviews, or as I call them, little memory aids for me, reading others reviews sparks ideas for what to write in some of my own reviews. So there you go, after some thought I have decided other book bloggers blogs definitely do spark ideas for what I write on my own blog.
How about you, does reading others blogs spark ideas for what you write on your blog?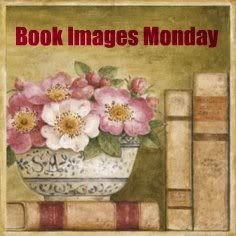 Cindy over at Cindy's Book Club is hosting a weekly meme called Bookish Images Monday. Such a fun meme I just had to participate.



Remember, you do NOT have to post a ton of images--one will be fine if that's all you want to do!

(I just tend to go a little crazy.)

They can just be

interesting

or

pretty book covers

if you want. Or just

pictures of books, bookcases, libraries or bookstores.

Or they can be

humorous

, or

vintage

, or related to

movies based on books

. They just need to be book-related in some way.