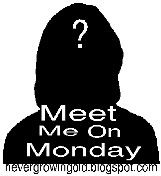 Questions:
1. Did you watch the Superbowl?
No I just checked in on it a few times, and my daughter text me and told me who won.
2. What is the last book that you read?
"Daddy's Little Helper" by Debbie Macomber, I read it instead of watching the Superbowl.
3. What is your favorite kind of cake?
Carrot Cake with Cream Cheese Frosting.
4. Do you snore?
You know what, I never stayed awake to find out, but I have woke myself up a few times, snoring.
5. Do you play an instrument?
No! But wish I could.